Data-driven technologies are transforming the pharmaceutical industry, from the research lab to the patient's bedside, as outlined by Vas Narasimhan, CEO of Novartis, who envisions the Swiss giant to be "medicine and data science company."
Large pharmaceuticals and other healthcare institutions including research laboratories, hospitals, clinics and nursing centres need to fast adopt the new era of breakthroughs in digital technology, to remain competitive. At all levels, digital technologies can boost productivity.
The healthcare and Pharma business is always functioning 24*7 to offer the critical services required to keep us well and safe, and consequently have a huge number of personnel working in shifts. Consequently, let's today talk about an important part of the Human Resource Management: Employee Attendance Management. Efficient employee attendance tracking is vital for the Healthcare and Pharma Industry to maintain the operations productive and provide to the patients in a timely manner.
Convexicon's has developed KYTE, a cloud-based online employee attendance management solution that enables real-time attendance tracking and attendance capture via mobile applications without the use of attendance tracking hardware. Accessible from any location with an internet connection, the attendance software can easily be integrated with current HR and payroll systems.
KYTE is an online attendance system that is designed to automate and streamline attendance tracking and management for healthcare and pharma companies. The tool can be used to manage and track the attendance of employees at all levels, including management staff, employees that work shifts, and sales teams who travel to customer locations.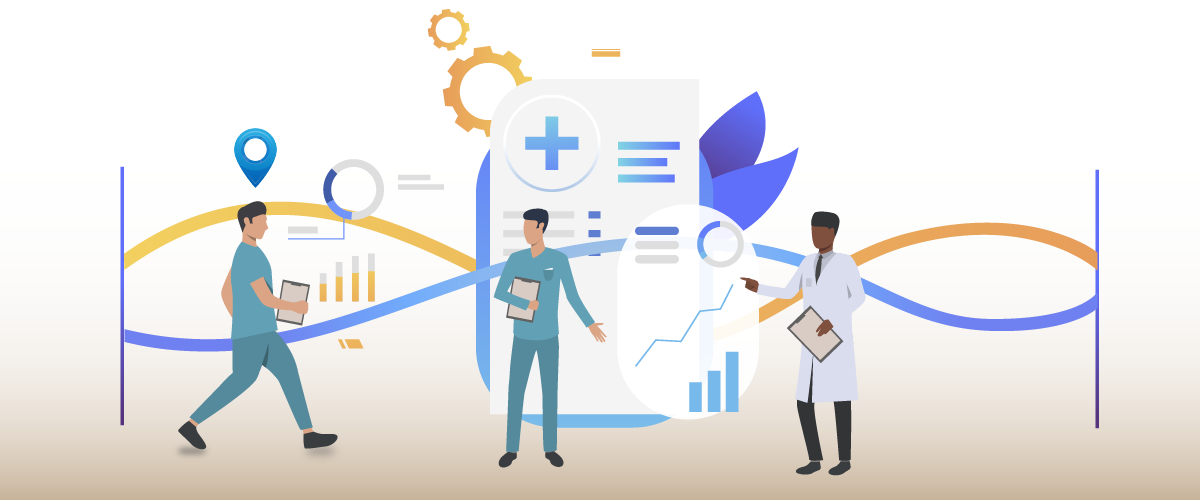 Let's take a short look at the main features offered by our attendance application before delving into into KYTE's advantages for the healthcare and pharmaceutical industries:
i. Real-time attendance tracking with capabilities for tracking history and live location
ii. Employees can mark attendance and request leaves with an easy-to-use mobile attendance app with an appealing user interface.
iii. A leave request approval process that includes email notifications and status updates
iv. Via the Admin interface, adding employees, their titles, and departments is simple.
v. Several user roles and permissions, along with user management and access control
vi. Adjust the attendance policies to accommodate various workplaces and work schedules
vii. The ability to schedule shifts and allocate personnel directly from the app, with real-time notifications and staff member confirmation.
viii. With customizable report templates and scheduling options, comprehensive reporting and analytics capabilities are provided. 
ix. Continuity of data transmission through integration with current HR systems
x. Accessible from any location with an internet connection thanks to a cloud-based technology
xi. Safe data storage and access controls, data security and privacy.
These key features would have given you an idea of what KYTE does. Now let's see what specific benefit does
KYTE
offer for the healthcare and pharma industry:
1. Dependability: With KYTE, proxies are not a concern
The largest problem for the healthcare and pharmaceutical industries is controlling attendance and avoiding proxies because there are many employees working in shifts. Employee punctuality is essential for operational success in the pharmaceutical business, which cannot be compromised while upholding healthcare standards. This also holds true for other healthcare institutions. The possibility of proxy, which is a significant problem in manual attendance tracking, is completely eliminated by digital solutions incorporating biometrics. KYTE mobile attendance app is easy to use and the staff can be easily trained to use the app for daily attendance tracking.
2. Motivate your staff to be disciplined
Employee engagement is the emotional commitment the employee has to the organisation and and its goals, quote by Kevin Kruse, a New York Times best-selling author, and Forbes contributor.
Every organisation must have engaged employees in order to succeed. Employees are more likely to arrive on time and abide by their work hours when attendance digitalization is there at their place of employment. Employees can also access their previous attendance records using our online attendance app with only a few clicks, saving them the trouble of having to contact HR for any necessary earlier information. Also, this daily attendance app has a leave management feature that enables employees to request leave straight from the app and check the progress of its approval. It results in efficient team collaboration and significantly less hassle for the team manager.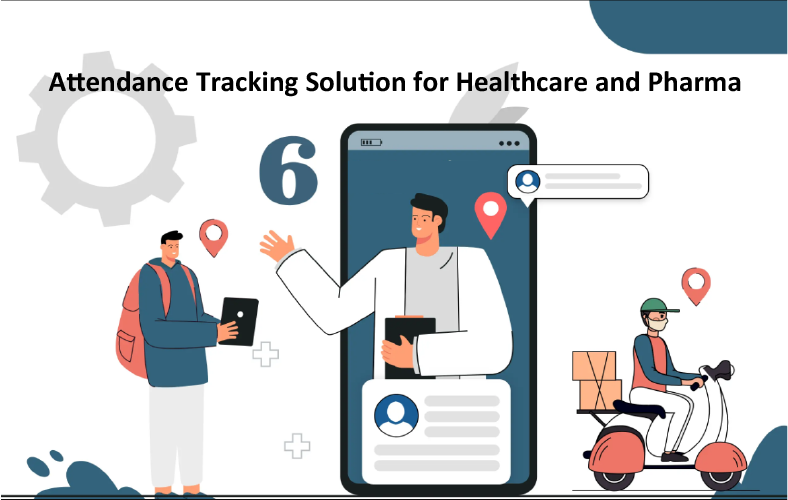 3. Sales Force Tracker
In order to achieve a variety of goals, including as the sale and acquisition of medications, medical equipment, the exchange of samples and reports, and many other things, the healthcare and pharmaceutical industries have significant networking demands. Hence, a sizable number of staff are constantly moving between sites. It is simple to follow employees and determine whether they arrive at the appointed spot on time with the help of live location tracking and a history trail, which eventually fosters trust in the transmission of information between the employee and the employer.
4. Work shifts Management for the Active Healthcare and Pharmaceutical Industry 
Effective work shift scheduling and its significance for operational excellence are issues that operational leaders in the pharmaceutical and healthcare industries frequently discuss. The decision-making, management, and successful assignment of staff to various shifts take a lot of the operational executives' time and effort. Shifts can be readily arranged with KYTE with just a few clicks. The application immediately notifies the assigning authority of any staff assignments that overlap, which is quite helpful. Also, the assigned workers are immediately informed via the attendance app, creating a transparent and inclusive work environment for everyone.
5. Supports Hiring Decisions
The management authorities may simply track which shifts require new employee recruitments thanks to an efficient employee attendance tracker, long-term records, and shifts management function, and can readily make decisions connected to the need for additional shifts and staff recruitments.
6. Aids during Employee Appraisals
The online accessibility of clear attendance data that can be retrieved with a few clicks makes it simple to monitor an employee's performance. It is also simple to identify any extra time that employee put in at work to handle emergencies, which is vital when deciding how to rate an employee.
7. Seamless Leave Management
By providing an intuitive leave management module and enabling employees to access their attendance records from any location, KYTE facilitates efficient leave and grievance management. Any inconsistency between the number of days or hours worked and the pay received can be easily tracked and reported to the accounting department for quick resolution. This increases the level of trust between the employer and the workforce.
If you run a healthcare or pharmaceutical company and want to shift your attention from managing your workforce to growing your company, KYTE is the ideal solution for you. Call +91 8800443333 to schedule the free demo.