Are you struggling with managing the attendance of your sales team effectively? You're not alone. Ineffective attendance tracking is a common problem that often leads to sales teams underperforming and missing out on potential opportunities. According to recent studies, sales teams fail due to poor attendance tracking more than any other reason. But fear not, there's a solution! In this blog, we'll explore how KYTE, a cutting-edge attendance management app with live location tracking, can revolutionize the way you manage your sales team's attendance and supercharge their performance. Let's dive in!
Sales team is the backbone of every business and all businesses aim for the optimal performance from their sales force. For improving the performance, the businesses gather all sort of datapoints and analyse them to take the right decisions, especially their work hours. While it is easy to monitor the actions of your sales team inside the office, it is a tedious task to track the sales team when they are on-site. Making multiple calls for the update can bring a lot of hassle to the manager's plate and can demotivate the sales team as well.
Such ineffective attendance management of the sales team is one big issue that makes the sales efforts fail, despite the talent which the team possesses.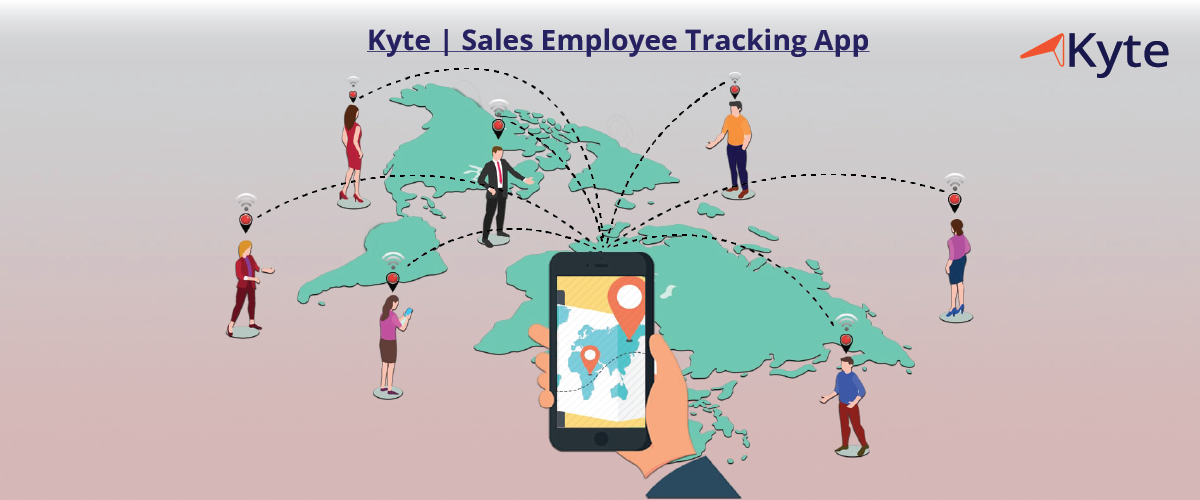 This is where technology can help. Through the use of a daily attendance app with live location tracking, it is possible to get details of the sales team without the need of unnecessary hassle and continuous poking to the team members. This creates an environment of effective information tracking and trust between the parties. 
It provides the peace of mind to both the salespersons and managers, which is the key ingredient of optimal performance. With less questions asked, the salespersons don't feel bugged and can focus better on achieving their targets and with automated tracking of sales force whereabouts, managers are in a better space to focus on planning the steps required to enhance the performance.
How sales tracking app help business?

Real-Time attendance tracking of the sales team has become essential for the companies worldwide, regardless the size of their sales team. KYTE is one of the best app for tracking attendance which comes with the geolocation attendance allowing the live location tracking of the sales team and provides the history trail as well to view data of any day back on the calendar. With KYTE, the companies can have the real-time location intelligence data, which can act as a great aid in making the informed business decisions and better strategies. 
With sales force tracker, companies are able to track when their salespersons enter and exit the office premises and even when they work remotely or on-field. KYTE also helps the companies with task scheduling, leave requests and permissions management. The geo-fence feature in KYTE allows the authorities to capture when the employee entered or exited the geofenced area, for better monitoring.
Salespersons can record their attendance in-app with simple clicks and plan as well as apply their leaves using the app itself.  
Time management and tracking the salesperson's work hours have become increasingly important for the businesses as it is important while evaluating the employee's productivity and making the salesperson expense reimbursement straightforward and hassle-free. It is all possible and easy to do with KYTE.
How can it add to the customer service?


With the live tracking functionality provided by KYTE, companies are able to acquire the pertinent information about their salesperson's whereabouts and travel routes. This regular tracking of the salesperson's location is essential for their safety and helps the team mangers in assigning the nearest salesperson to a client's location, thus improving the customer service and satisfaction.
All the Key Benefits to Supercharge Your Sales Efforts
Live Tracking
Kyte provides a comprehensive set of features designed to help sales teams to effectively monitor their attendance and specifically keep an eye on field sales tracking activity. With Kyte's live location on map view, managers can have real-time visibility of their sales team's movements on a map, allowing them to track their location and progress throughout the day. The live trail movement feature provides a detailed trail of the sales team's movements, giving managers insights into their routes and activities. 
Moreover, Kyte's data synchronization feature ensures that all attendance data is updated in real-time across all devices, eliminating any chances of data discrepancies. 
This level of real-time monitoring and data accuracy empowers sales managers with the information they need to make data-driven decisions, optimize sales routes, allocate resources effectively, and provide timely feedback to their team. By leveraging Kyte's powerful features, sales teams can enhance their attendance management process, streamline their operations, and ultimately improve their performance.
Effective Sales Force Management
KYTE, our automated e-attendance app offers a hassle-free approach to managing workflow. By setting up the appropriate workflow, an employer can easily monitor attendance regularisation requests, leave requests, overtimes, and more without the need for extensive communication. Also, the tasks like manually assigning duties and tracking shift changes can be effortlessly managed with just a few clicks. 
Create a Paperless Environment
Using a smart attendance system also helps in creating a paperless work environment, reducing costs, and ensuring accuracy. With real-time tracking, employers can monitor their employees' location and keep track of client meetings, among other things all from the app itself.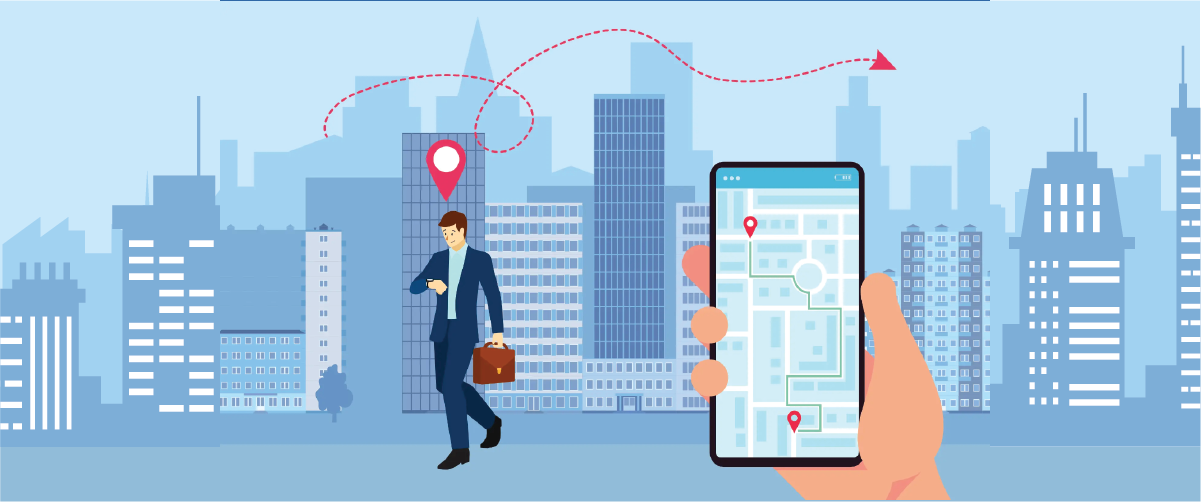 Effective Company Culture
Our automated e-attendance system also helps in building a strong company culture through self-service features like tracking own attendance records, applying leaves, viewing approvals, viewing pending paid leaves and planning leaves, which can increase employee engagement and boost morale. It is also flexible and customizable, catering to the needs of varying workplaces and providing easy integration with third party software.
Reports and Analytics
KYTE also help in generating various reports related to attendance, overtime, leaves and more, providing easy access to accurate data for analysis.
Learning from Experiences

By leveraging Kyte's features, Nitigya Buildcon, a leading construction company in Gurgaon was able to streamline their sales team's operations and achieve tangible business results. Nitigya Buildcon's sales team was able to effectively monitor the attendance of their field sales representatives. It was able to track the location of each representative in real-time, ensuring that they were attending client meetings and site visits as scheduled. This improved visibility and accountability helped the sales team to better manage their time, prioritize tasks, and ensure timely client engagement. As a result, Nitigya Buildcon witnessed an increase in sales team productivity, better attendance compliance, and improved overall performance.
Still have Doubts? 

Implementing any tracking app for sales team may raise concerns about the complexity of implementation. However, Kyte's user-friendly interface and comprehensive documentation make the implementation process seamless and hassle-free. With Kyte's dedicated customer support and implementation assistance, you can rest assured that your team will have the necessary guidance and support throughout the implementation process.
Ready to experience the benefits of Kyte for your sales team? Don't hesitate to take action! Sign up for a free 14-day trial of Kyte today and see how it can revolutionize your attendance management process. Get in touch with us at +91-8003620388 or schedule a free demo.