The e-commerce industry in India has demonstrated significant growth in the past decade. According to the India Brand Equity Foundation (IBEF), India's social commerce has the potential to expand to US$16-20 billion in GY25, growing at a CAGR of 55-60%. India's e-commerce market is expected to reach US$111 billion by 2024 and US$ 200 billion by 2026.
Due to this rapid growth, eCommerce players are investing heavily in technology to stay ahead of the competition. One of the most critical technologies that have enabled the eCommerce players to stand out is the real-time location tracking. Real-Time location tracking monitors an order from placement to delivery using advanced technologies such as GPS, RFIDs, artificial intelligence and machine learning. Real-time location tracking is essential for eCommerce businesses as it prevents delivery scheduling challenges, helps in better risk management, provokes customer loyalty and enables enhanced business growth. It provides benefits such as better control over order fulfilment, meeting customer expectations and a substantial reduction in overall operational costs.
Kyte offers a robust attendance tracking system designed specifically to help retail businesses of all sizes manage employee attendance and streamline their HR processes. With real-time tracking and automated reporting, you can easily monitor your delivery team's attendance, ensure timely deliveries, and optimize your operations. Whether you run a small retail business or a large chain, Kyte can help you stay on top of your delivery operations and keep your customers happy.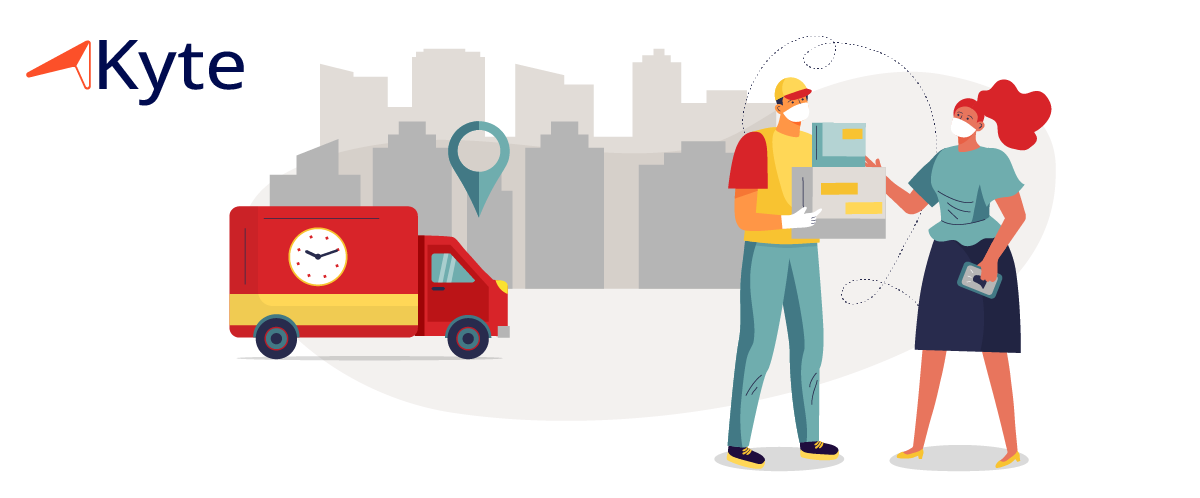 Many eCommerce Business Owners have already benefited from KYTE – Real-time Attendance Software with Geo-Attendance module. It allows the employees to mark their attendance directly form the app and shows their live-location and history trail as well. This is a beneficial feature for the Retailers with Delivery Partners as they can easily track when they start and close making deliveries and their live-location at any moment. The history trail can be saved in the app for required number of days allowing the retailers to view the location history of a delivery partner on any day back in the calendar. This and other features make Kyte one of the best field staff attendance software in India.
Here are the top 10 Proven Benefits Retailers can have from KYTE:
1. Boosts Productivity
By utilising the real-time online attendance and location tracking feature, the retail business managers can quickly identify problem areas during the regular or any particular deliveries and maintain job logs without relying on the delivery partners. It also helps in monitoring the delivery partner's performance and prevent false time claims, leading to the increased productivity and efficiency.
2. Enhance Customer Satisfaction
Real-time Location and online attendance tracking features of the KYTE, not only increase the response time but also leads to a 54% improvement in customer satisfaction levels. It's easy for managers to assign delivery partners near to the customer location to decrease the ETA and build customer loyalty through timely service.
3. Reduce fuel costs
With geo-attendance and live location tracking features, KYTE can help you in managing the operating expenses by reducing idle time, providing real-time alerts location status and can help in managing fuel costs. It is beneficial for the businesses who have their own vehicles allocated to the delivery partners and calculating the final costs for the delivery partners with their own vehicles.
4. Motivate Delivery Partners
The concept of geo-attendance and location history motivates the delivery partners as their efforts are always getting noted. This motivates them to reach the location and complete the tasks in time. They don't need to be bugged for their location details, leading to the much-needed peace of mind when travelling on-site. Therefore, KYTE can help you having a healthy work relationship with your delivery partners.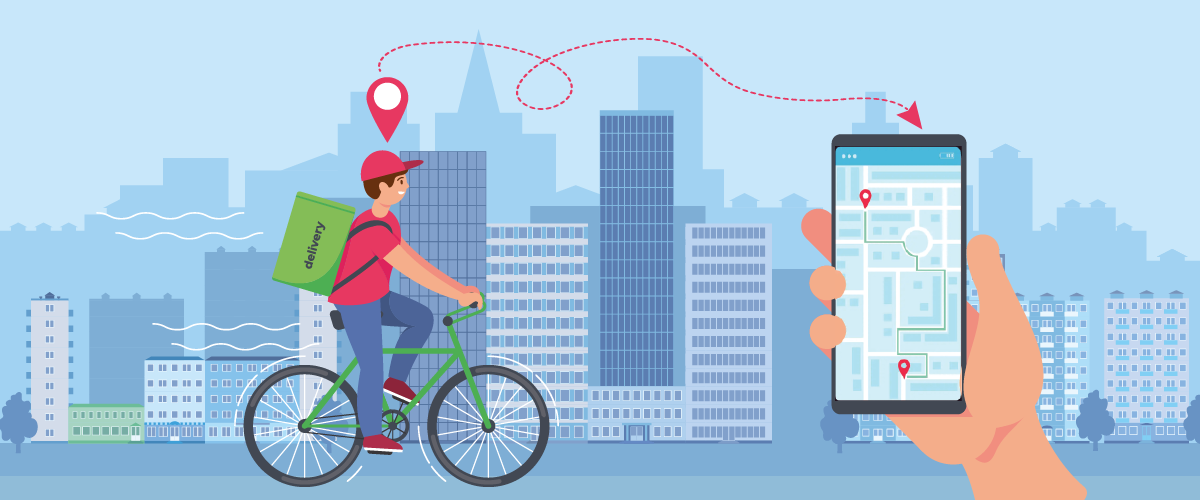 5. Advance Leave Management
The in-app leave management portal allows the delivery partners to apply for leaves at any instant from the app itself. They don't need to visit or call the manager and can also view their consumed and pending paid leaves. The portal allows them to plan and apply the leaves in advance which is beneficial for both them and the managers. With leave information of all employees on same portal, it is easy to schedule the tasks to accommodate the absenteeism.
6. In-app shifts/job scheduling
KYTE also provides the in-app shift scheduling module allowing the managers to create different delivery schedules and assign the required delivery partners to the schedules. The scheduling can be done on daily basis and in advance as well. The delivery partners get notified regarding the assigned schedules right from the attendance app leading to effective coordination.
7. Easy grievance management
With the geo-attendance records and history trail records available in the app, any misunderstanding can be resolved easily and therefore KYTE is beneficial in creating a harmonious work environment.
8. Paperless Approach
With the online attendance records, the need of maintaining the registers is totally eliminated and therefore a lot of time and effort is also saved. The records can also be downloaded and shared externally anytime with just a few clicks.
9. Reports and Analytics
The detailed reports and analytics provided by KYTE helps in recognising the continuous absenteeism or delays in delivery by any delivery partner, allowing the manager to take the necessary actions to improve the employee performance and customer services. KYTE also allows report customisation and the metrics required in the reports can be set as per your business model. The report customisation is easy to do and our technical team is also available to help you with the required customisations.
10. Seamless integration with other software
KYTE is built over the latest framework and can be easily integrated with the popular third-party business software including the accounting, CRM and HR softwares. We also provide custom APIs as per your requirement to transfer the data in your required format.
If you are also a retailer with multiple delivery partners covering different areas, and are looking to smoothen your field staff tacking and enhance customer service, you must give KYTE a try. For more information, feel free to reach us at: +91-8003620388 or schedule a free demo.